A lot of people think wall fountain are for villas and hotels only, they couldn't be more wrong. They add more elegance and architectural style to you home and yes you can have them in your home (small or big). Listed below are two such fountains that will definitely clear up your doubts about having one in your house: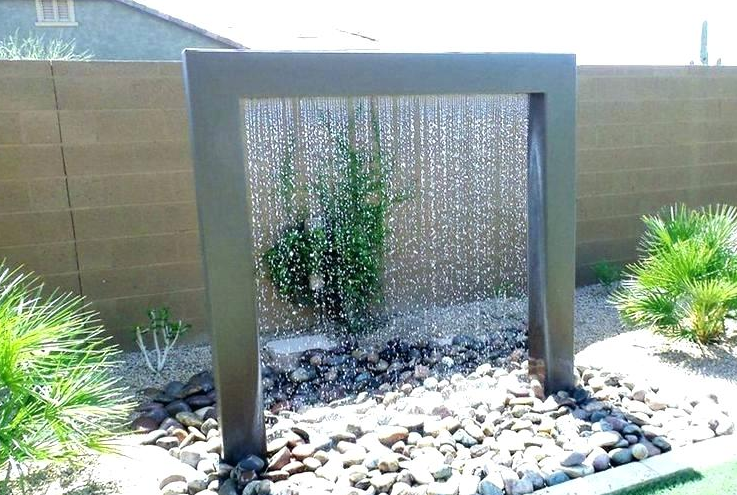 • Loire Wall Fountain in French Limestone:
Loire wall fountain is a perfect choice for your garden with its elegant mossy finishing. With water flowing out of the spout, into the small centered basin and then overflowing into the larger bottom basin, it's a site not to miss. The cross hatch pattern with tiny flower details at the cross areas only add more to its beauty. This one hangs on wall with the help of screw, hook and nails. The pump is designed for long-term use. Fiber glass is used to make it light so weight is approx. 17 pounds (without water), water adds more 5 pounds to it. This one is perfect if you want to add more beauty to your garden or home. It will go well with any place.
• El Leon Wall Fountain:
Its design is inspired by the classic European architectures and celebrates the timeless theme and grandeur of the protective lion. It weighs about 17 pounds without water. Pump is designed by keeping it in mind that it should last as long as possible. The stone pillars and basins provide a beautiful sight and one just can't ignore the lion at the top! You can hang it with the help of screw, nails and hooks, all it needs is a sturdy wall. If you are looking to add a bit of historic touch to your workplace or garden then this wall water fountain is the right choice for you.
Overall both the water wall fountains have their own elegance and grandeur. If you are a lover of architectural stuffs then these two will definitely awe you.